Our Special Features
We invite you to check our shows and special features, you can listen live or listen as a podcast via the app on our player.
Our special features give us a chance to dive deeper into our favorite subjects.
Steve Stansell expertise is in lost classic tracks and overlooked, great, deep cuts. He has the best classic rock that you may have never heard.
Norman B curates Life Elsewhere and Life Elsewhere Music with a British take on everything from your favorite punk rockers to best selling authors.
Spud Goodman is good for some laughs as he interviews today's top celebrities, movie & TV stars, comedians journalists and more.
LA Lloyd brings in a new rock star co host each week live from Austin Texas to countdown to the number one rock song in the country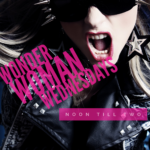 Wonder Woman Wednesdays
Two hours of bad ass broads who rock! From great classic rock like Janis Joplin and Aretha Franklin to new greats like Samantha Fish and The Coathangers. And all women who rock in between! Every Wednesday Noon till 2 ET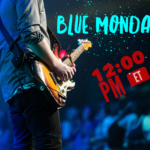 Blue Mondays
We start the week with two hours of new and classic, indie and exclusive blues, From Lucinda Williams, Buddy Guy,BB King, Albert Castiglia ,Karen Lovely, The Reverend Shawn Amos, Sugaray Rayford, Mike Zito, Amanda Fish and lots more! 12 PM ET Mondays
What to make a request?
Rock or Indie, Funk or Punk, New or Classic Blues, Indie or Alternative